Lowerhouse Mile - Townscape
(Page 2 of 4)
Lowerhouse - Industrial Townscape
Lowerhouse Print Works - (When Calico Mill was a world beater)
The Burnley area was one of, if not the, leading manufacturing towns of cotton goods in the 20th century, and has a long history in cotton production. It was a collection of small settlements but rapid growth came with the development of the textile industry in the 19th Century, and cotton weaving came to dominate the trade.

Lowerhouse village was though an exception, as the village was, and in many ways still is, separate to Burnley with its own two factories dominating it. One was called Lowerhouse Mill, and the other Lowerhouse Printworks. The two most prominent families who ran the print works were the Dugdales and Drews. Under them, it developed into one of the largest calico works (where designs were printed onto cotton cloth) in Lancashire. In later times Bob Lord, chairman of Burnley Football Club owned it, but the site is now occupied by housing. (Source: Lancashire Telegraph May 2004)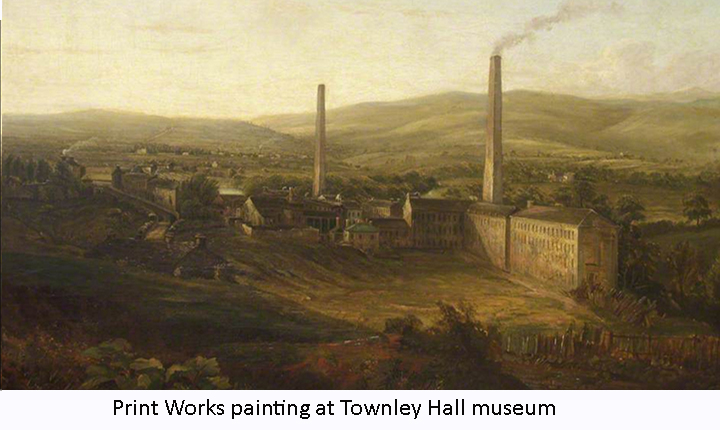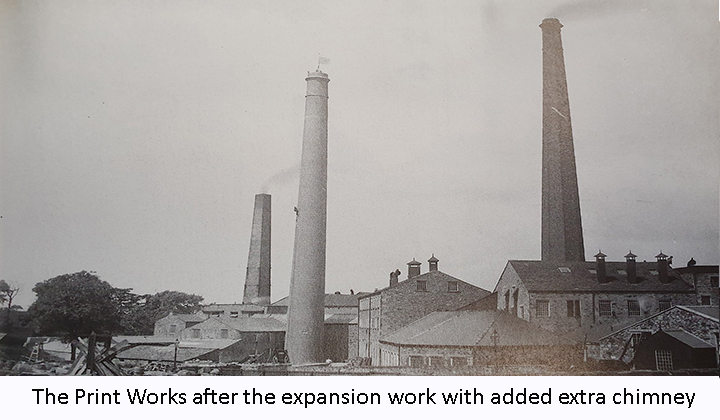 The painting (above) showing the print works, was bought at auction by Towneley Hall museum in 1992, and it can be seen hanging in the Old Burnley room at Towneley. The style suggests a professionally trained artist, it is free style and there is great attention to topographical detail, meaning we can detect it was painted from a place called Schole Bank, looking south.
Using various sources, the date of the painting is placed sometime between 1829-1835, with the frame also suggesting the 1830s, which makes it one of the earliest industrial views we have of Lowerhouse in Burnley. As well as acquiring the painting, Towneley Hall also received a large number of photographic negatives taken by Daniel Drew.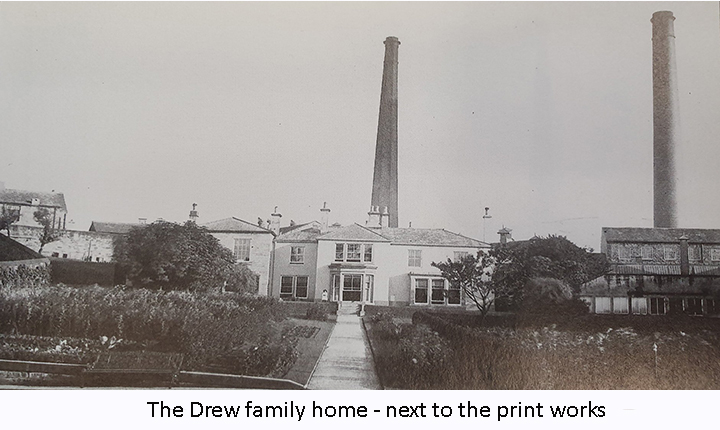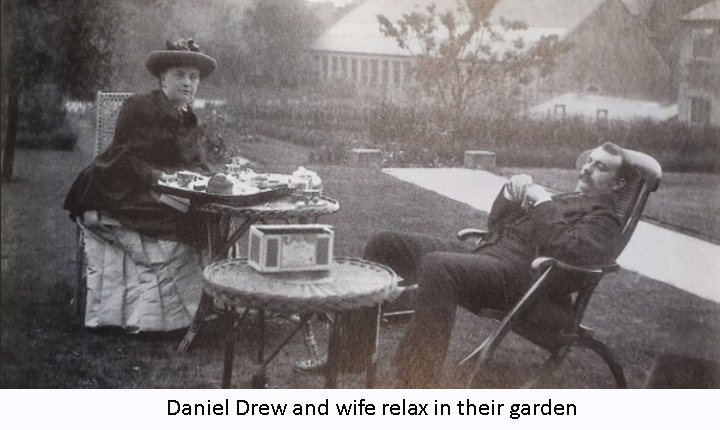 The oldest part of the site was a water powered cotton mill built and owned by Peel, Yates & Co in 1797, which was extended twice. The site was actually sold to the Dugdale family who set about developing Lowerhouse as a mill village with housing, a shop, church, school and other amenities. Housing was built in Lowerhouse Fold, Lowerhouse Gate, Lower Water Street, Habergham Street as well as in the factory area. In Long Row (re-named Bear Street between 1882-1890. Census returns show some workers had migrated from other print work areas such as Church, Ireland, Barrow (Lancashire), and Scotland.
The Dugdale family introduced calico (cotton) printing by the 1820s, using cloth made in the factory. Cotton was spun on site and then 'put out' to be woven by hand loom weavers. The firm also built a new mill to the east in 1836, adding a weaving shed a few years later, and from 1860, the Dugdale's concentrated their business in this new mill. The print works was leased to a firm called Grafton and Lightfoot, but in 1872, the Drew family from Scotland occupied the works. Daniel Drew took the lead in developing the firm, and a new lodge was built (the top lodge). From 1876-1878 worldwide markets developed with cloth being sent to the near and far East, Africa, and South America. The firm continued running as Alexander Drew & Sons until the 1960s when it closed.