Lowerhouse Mile 'Maypole' Memories - 1969
(Page 2 of 5)
Lowerhouse Maypole - (May 30th 1969)
The sun shone for six year old Susan Iddon of Lowerhouse Lane when she was crowned the village May Queen, this is the second year the traditional maypole ceremony has been held at Lowerhouse. Last year's May Queen was eight year old Judith Mool, daughter of Mr R Mool the Lowerhouse grocer responsible for reviving the ceremony.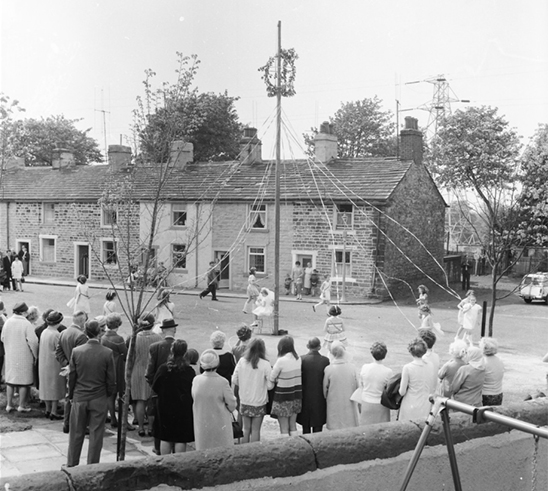 Lowerhouse Maypole on the village green.
Last year's festivities were so successful that villagers decided the May Day festivities should be kept on permanently. The villagers turned out to see Susan lead the procession on the Village Green and then the village children performed traditional dances around the Maypole. "This is our way of repaying the Corporation for the interest they showed in giving us the green which used to be a derelict piece of waste land and is now an attractive addition to the village" said Mr Mool.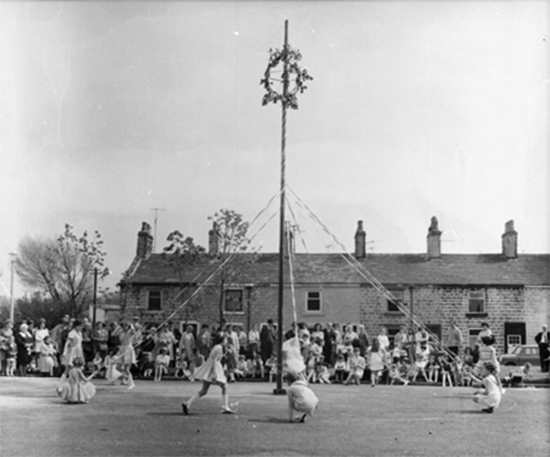 Susan takes her place at the centre while her attendants dance around her.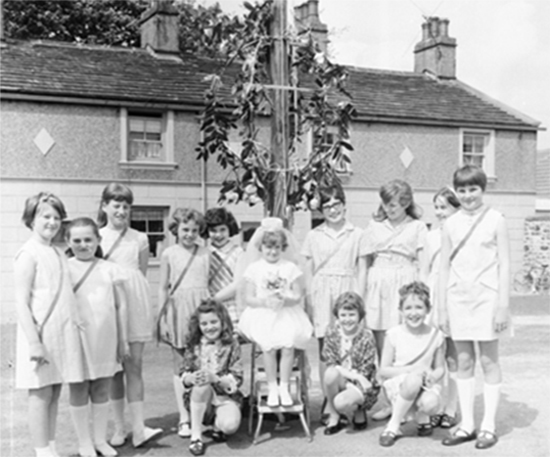 Susan and her attendants pose for a photograph.